Our coverage areas are for any town any where in NY, NYC the 5 Boroughs, Manhattan, Brooklyn, Staten Island, Bronx, Queens and beyond as we cover the whole state of New York as well as the whole country and Canada.
We also serve upon NYS Secretary of State and any registered agents, such as Corporate Service Company (CSC), Corporation Trust Company. (CT Corp.)
Established in 2005 and being a Licensed NYC Process Serving Agency affords you unparalleled service and compliance with statewide rules of service such as CPLR 308.
Contact us for a free quote with no hidden fees and your up front costs are clearly detailed. We are familiar with many terms for both the pro-se and professionals requesting these services.
Our offices accept papers via email, mail or fax where applicable.
Charges are inclusive of notarization of affidavits and a standard mailing back to you. We serve every town in NY State and all counties as well as out of state and Nationally. Credit card and check payment is available as well.
We will always provide you with a court recognized affidavit of service, typically computer generated unless specified differently. We can email you progress of your service as well or call you with updates. If a party cannot be served you will be sent an affidavit of due diligence alternatively.
We consistently participate in continuing education with regard to rules of Civil Procedure on both Statewide and National levels. We are NYC DCA Compliant with our agency being licensed as well as our licensed servers. NY Server LLC can provide service of process for law firms, private parties, legal counsel throughout every State. This enables utilization of a one stop service portal enabling litigants to track their jobs in a streamlined manner.
NY Server Process Servers are active members of multiple National and State Process Serving associations. New York State Professional Process Server's Association North American Professional Process Servers

New York State Professional Process Server's Association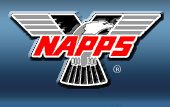 North American Professional Process Servers